A'burg sportsplex subdivision expected to draw active families (con't)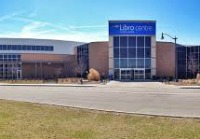 "This is going to be a very good location," Nor-Built owner Norbert Bolger said.
"It's just outside of the downtown and it's right across from the arena, the soccer fields and everything else, it's a beautiful spot."
The development is located on the northwest quadrant of Simcoe Street and Meloche Road.
Bolger said his firm has been working on the development "for awhile."
But this week the town provided Nor-Built with the zoning amendment it needed "so we should actually be in the ground this year" beginning with servicing pronto.
The first homes will be ready for late winter or spring "at the very latest," Bolger said.
Bolger said this is a five-year development.
He suggested the development will be key for families seeking recreation nearby at Libro.
On one end single family homes will be built and on the other semi-detached.
Meanwhile Nor-Built has constructed three of four homes in an undeveloped area midway between Amherstburg's old town and Windsor, in River Canard.
The site is on County Rd. 20 just south of Malden Road.
"It was kind of a low laying land, (the former owner) filled it in and then we were able to sever that off," Bolger said.
His firm will build four houses altogether.
Another builder is constructing an adjacent house.
The houses are 1700-1800 sq. ft. priced between $400,000-$500,000.
"A lot of people want to be in LaSalle or close to it," Bolger said. "They like being in Amherstburg but they like being a little closer to Windsor."
Finally, the company's "new urbanism" development in the heart of the town on sandwich Street has a commercial tenant in waiting – the lease hasn't been signed yet – for 850 sq. ft. on the first floor.
"This one is a small take out sandwich place," Bolger said.
Three residential apartments are being built upstairs with 3500 sq. ft. commercial space on the first floor that can be divided as needed.
WindsorOntarioNews.com