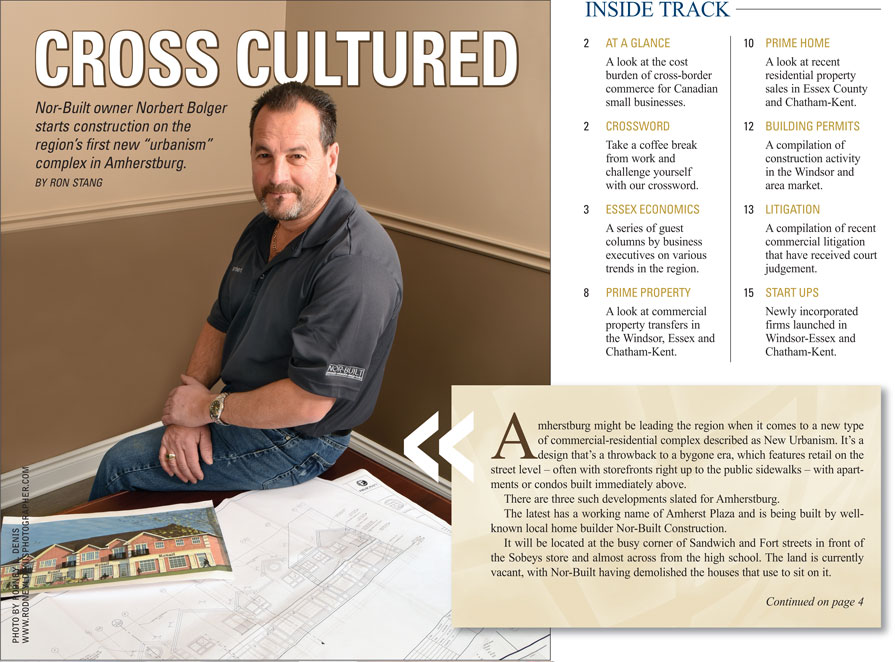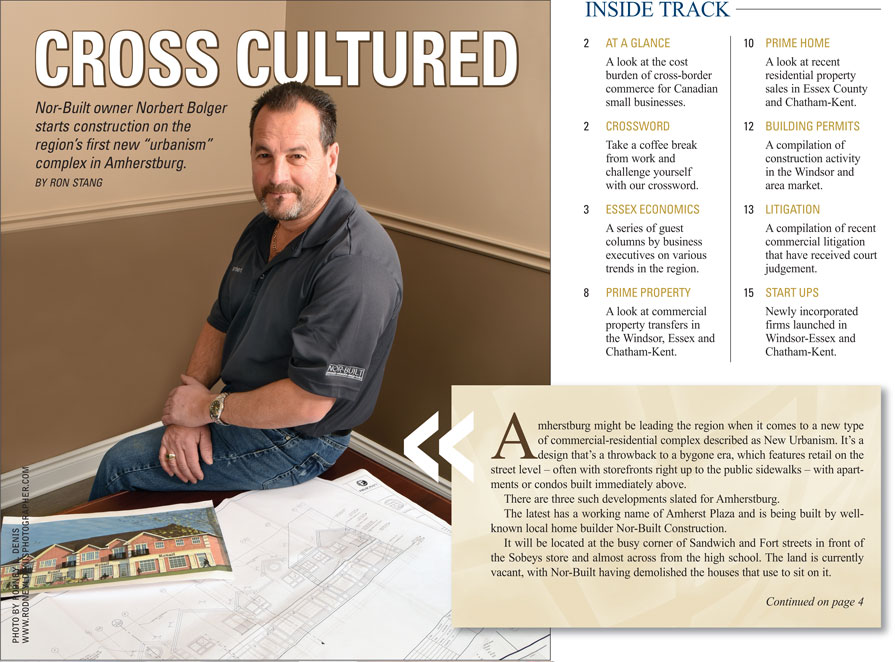 Nor-Built owner Norbert Bolger in December said the company was still in the process of selecting sub-trades but expects construction to begin this month, taking about six months to finish.
"We've been trying to get things going but we've been busy with everything else, so it kept getting put on the side burner," Bolger said. "But now its time and we need to get it up"
The complex will see four commercial units built on the first floor and three residential units on the second floor. There will be 11 parking spaces, and the residential units will have two bedrooms, and one bath with a faux balcony, where a doorway opens to a fence.
Bolger said the time to build is now because the local market is taking off. "We're getting quite a few call on it," he said.
His partner in the development is Ross Esposito, president of Amherstburg's Re-Lighting Inc.
Both residential and commercial will be rented and Bolger has a tenant preference for professional offices. As for the building look, "We're trying to go back to the old way of how it used to look in the 1800s."
The town's manager of planning services, Rebecca Belanger, said the development fits in with the New Urbanism concept, which is to create "a walkable community and putting some mixed uses together. Our official plan encourages that type of development – the commercial on the main floor and the residential above."
There are two other Amherstburg developments slated to begin sometime in 2016 also feature this look. One is the Queen Charlotte Residences and the other the Echo Riverside Condominiums.
Originally published in Windsor Business magazine