Our New Website is Here!

Warning: count(): Parameter must be an array or an object that implements Countable in /home/norbuilt/public_html/wp-content/plugins/q-and-a/inc/functions.php on line 252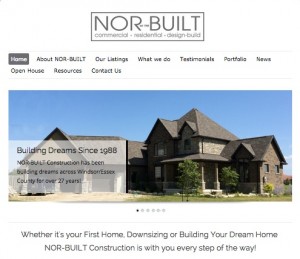 Today we're pleased to launch our new NOR-BUILT Construction website designed by SBS Small Business Solutions.  We're excited to become more connected to you through news posts on our website and our social media sites as well as having the ability to display our listings and open houses and provide more information about our developments.
Ultimately this website was designed to make it easier for you to use and stay informed.  Please bear with us as well add more content to our new site including all of our listings, open houses and more!  If you have any suggestions for useful features, please let us know! 
Thinking of building with us?  Visit our Custom Homes page and fill out our inquiry form to help us provide you with a cost estimate for your new home.
Stop Dreaming – Build It, with NOR-BUILT!