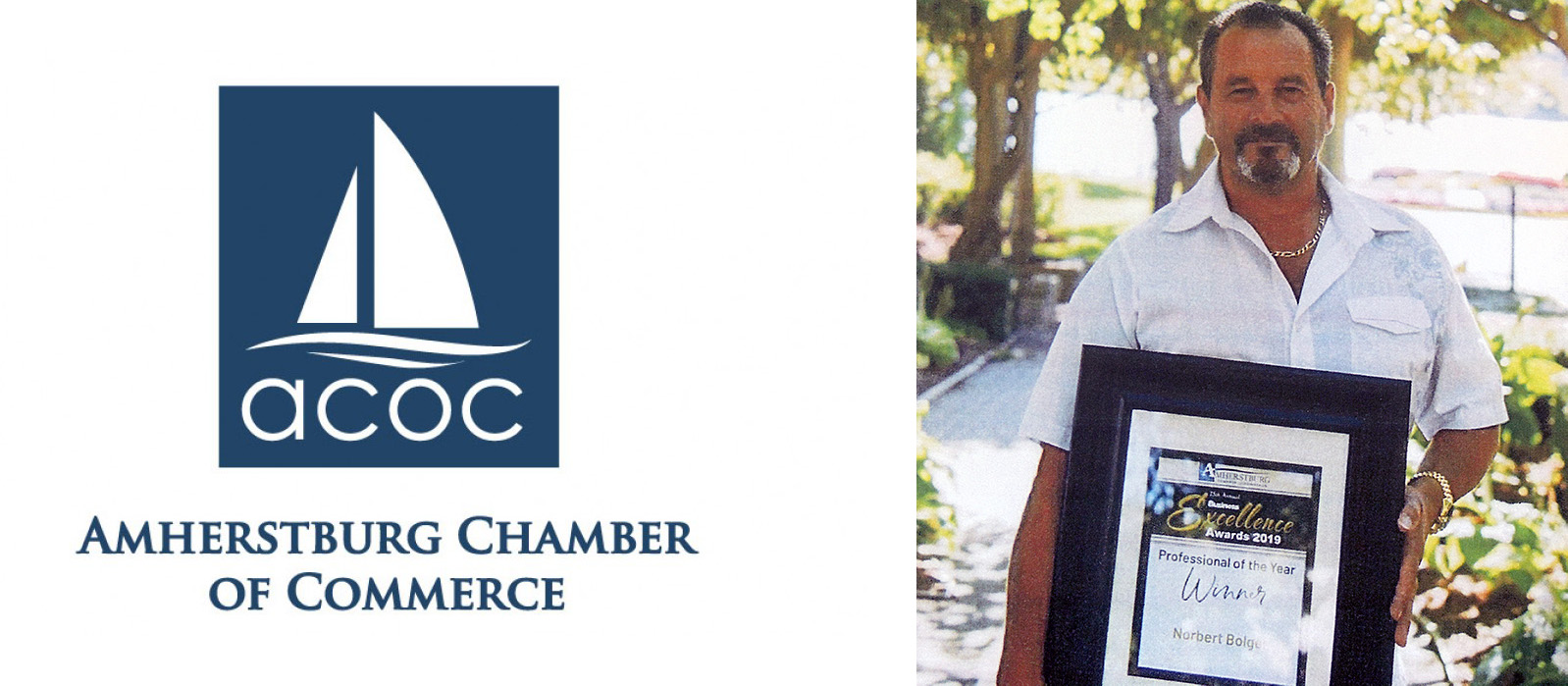 Congratulations to Norbert Bolger of Nor Built for winning the Amherstburg Chamber 2019 Business Excellence Award – Professional of the Year Award.

Bolger started Nor Built in 1988. They offer custom design homes, commercial buildings, accessible homes, and renovations.

They've had many home development projects over the years in Amherstburg and surrounding areas.

Their Mission is to give the customer the opportunity of choice through a wide range of policies and services provided by the company that is understood and valued by the community.